This section of the Comp U Easy website is reserved for our clients.
Here you will find How-To and FAQs articles that will assist you in giving us remote access
as well as other tips and tricks for self-support.
---
We have 2 main remote software solutions for our clients.
FOR SLA CLIENTS:
For our SLA clients we recommend the IT CENTRE solution as this gives us full access to your system.
Visit our CLIENT TOOLS page and install OPTION 1, 2 or  3 - based on your operating system.
When you install this software on your system, please be aware of the following access granted to COMP U EASY:
Remote access to your computer.
Access to your activity on the device.
Access to your software installed on the device (add/edit/remove).
Access to your files on the device (add/edit/remove).
Monitoring of your process and services running (can stop serives).
The ability to Change and Add Users Profiles.
The ability to Update your Password/s.
NON-SLA CLIENTS & ONE-TIME SUPPORT:
Visit our CLIENT TOOLS page and install OPTION 5.
Before using this solution, please reference the "How do I use AnyDesk?".
One-Time-Use
For one time use, please run the downloaded AnyDesk program.
Do not install the program, simply run it and supply us with the 9 digit ID "This PC" number .
Wait for the prompt that request access to your device and click Accept.
Once we are done with the remote support, we will disconnect from your device.
You will be prompted to install the software, please select No.
Unattended Access (any time support)
Use this method if you wish to give us access to your device in absence, or if you wish to remote control your own PC from your phone or another device.
Set-up an Auto Responder on a mailbox via Webmail
Log in with your:
Full email address, e.g. me@my-domain.co.za and
Email password (remember, passwords are case-sensitive)
Click Manage Mailbox in the left menu
 Click Update Mailbox at the bottom of the page
Ensure your password is strong. Following our guidelines:
Use both upper and lower case letters
Incorporate numbers or punctuation marks
Ensure your password is at least 11 characters long
Do not use your usernames, email addresses or domain names associated with your account
Do not use your personal information, like your pet's name, special dates, or your ID number
Use different passwords for your various hosting services
Store your passwords securely using a secure application e.g Last Pass or 1 Password
Browse to Easy Mail and log in (see the main menu on this website). 
Log in with your full email address and email password. (passwords are case-sensitive)
Click on Settings (the cog icon at the top right)

Click on Manage Mailbox
 
Login with your mailbox password
Scroll down to Autoresponse and edit as needed. Note: please don't use any special characters, including apostrophe e.g. 'I'm', 'we'll' or the autoresponder will not work correctly.
Toggle the OFF switch to ON

Click on Update Mailbox at the bottom of the page
Your Autoresponder is now active. To test it, send an email to the address and see if you receive the auto response.
Launch your mail applicationQ
1. Start by selecting the mail icon from your applications screen
Setup email
2. Enter the email address and email password
Account type
3. Choose IMAP
Incoming server settings
4. The programme may try to connect to the server, but will fail – you will need to add the full email address as User Name.
*Note: Android may pre-populate the first half of your email address in the username field.  Ensure that you update the field with your full email address
Check the other settings:
Security type is None
Port is 143
select Next
Outgoing server settings
5. Enter all the relevant details as in the screen below and then select Next
Checking outgoing server settings…
6. Wait while your settings are tested
Account options
7. Adjust the additional Account Options as preferred.
Name
8. Specify an optional account name (for your reference only), and enter the name you wish to be displayed on outgoing mail, then select Done.
Complete Setup
9. The account has been set up successfully and your messages will now be downloaded.
Replace example.co.za with your domain name.
1. Launch Outlook
2. Select File on the top left menu bar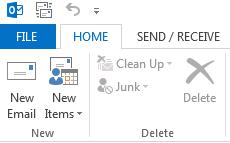 3. Select the Add Account button in the middle of the screen, then Account Settings
4. Insert your email address
5. Select Advanced options, then select Let me set up my account manually  > Connect
6. This temporary screen will display
7. This screen will display the various account options – SELECT IMAP!
Server Settings: (Note that some versions of Outlook don't allow you to adjust server settings at this stage. In these cases, complete the account setup and then check your server settings by going to File > Info > Account Settings dropdown > Server Settings).
8. Incoming mail: add mail. before your domain name e.g. mail.example.co.za
Port 143
Encryption method: None
Require logon using Secure Password Authentication (SPA) is unticked
9. Outgoing mail: add smtp. before your domain name e.g.smtp.example.co.za
Change Port to 587 (not 25)
Encryption method: None
Require logon using Secure Password Authentication (SPA) is unticked
10. Click Connect
11. You will now be prompted for the password

Your setup is complete!
Launch the Outlook app
Select Get Started 
An Add Account screen will appear, enter your email address and select Continue

Select the ? icon on the top right-hand side of the screen, select Change account provider

On the Add Email Account screen select IMAP

Complete the following fields:
° Email address -- type in your full email address (in lowercase)
° Password -- type your email password
° Display name -- Your full name (eg John Smith)
Complete all Advanced Settings

IMAP Incoming Mail Server
e.g. mail.domainname.co.za

IMAP Username is the full email address
IMAP Password is the mailbox password
SMTP Outgoing Mail Server
e.g. smtp.domainname.co.za
SMTP Username is the full email address (same as IMAP)
SMTP Password is the mailbox password (same as IMAP)

Select the ✔ icon in the top right-hand corner

A message will appear that reads 'Attempting to log in…'
The next screen -- Account added -- will confirm that the email account has been added successfully
If you would like to add another email account, select Continue. If not, select Skip
An email tutorial will appear; by selecting Skip you will be taken directed to your inbox. Alternatively, your inbox will appear after the tutorial.
Automatic Account configuration
1. Launch Mozilla Thunderbird
2. Choose Create a new account > Email 


3. Choose Skip this and use my existing email
Mail Account Setup
4. Enter the following details:
Your Name (which will appear in the "From" field in your emails)
Email address
Password 
> Continue
5. Thunderbird will now automatically check your email settings. Ignore this warning message, tick and choose Done
6. If your settings are found, then your setup is complete and you can press Done.If your settings are not found, click the Manual config button and continue as below


Manual configuration
Follow the Automatic configuration above, and then choose Manual config.
7. Ensure that your settings are correct as below (these are the default settings – replacing with your own name and domain).
Choose POP or IMAP

IMAP: Incoming port 143, Outgoing 587 (as below)
POP : Incoming 110, Outgoing 587

Ensure that the Username is the full email address.
SSL is None
Authentication is Normal password.
8. Click Done. Your email setup is complete.
Select the settings icon on your home screen

Select Passwords & Accounts
Select Add Account
Select Other from the menu

Select Add Mail Account

Enter your account information
Configure Incoming and Outgoing Servers
Select IMAP (default) or POP according to your needs
Scroll down to Incoming Mail Server and enter all the relevant details, then do the same for Outgoing Mail Server, as in the screen below and then select Next.

Host Name

Incoming: (e.g. mail.domain.co.za)
Outgoing: (e.g. smtp.domain.co.za)

Ensure that User Name is the full email address
User Name & Password are the same for both Incoming & Outgoing servers

Click Save
You have completed your account setup.
1. Log in the EASY-MAIL Web Console with your email address and password - SEE HOW HERE.
2. Select the email folder which you wish to download from the left side menu (The Inbox is selected by default).
3. From the bottom menu, click Select and then All from the drop-down menu
4. From the top menu, select More and Download. The Maildir format (.zip) option is recommended.
5. A download will immediately commence in your browser and the selected folder will be downloaded as a single .zip file into your computers default Downloads folder.
6. Inside the zip file, each email will be listed as an .eml file. This file format can successfully be read and imported into all major email programs such as Outlook, Mac Mail and Thunderbird.
7. Folders nested within other folders i.e. sub-folders, won't be downloaded, but should be selected individually for download.
THE BENEFITS OF REDUCING SPACE ON YOUR COMP U EASY HOSTED EASY MAIL CLOUD SERVER
This will improve the performance of your Comp U Easy Hosted Website as well as your email delivery and sending speed. But the most important reason is, it could save you money. By default, you are allotted 10 GB of hosting space (of which 1 GB is usually reserved for your website). If you exceed this quota, you may be billed for extra hosting. (Note, this does not apply if you are making use of the Comp U Easy EXCHANGE HOSTED email service.
OFFLINE ARCHIVING
1. Open Outlook and Click the Home tab > New Items > More Items > Outlook Data File.
Give your PST Outlook data file a name and click OK.
TIP: By default, Outlook stores PST files in the C:\Users\*USER*\Documents\Outlook Files folder.
*USER* being your Username you log into Windows with.
2. With the .PST Archive file created, Outlook automatically adds it to your Profile on the left side of the Home Tab. You can now begin archiving old emails from your Easy Mail (IMPA) folder into your newly created .PST archive.
3. To do so, you can create New Folders in your Archive file (see screen shot by groovyPost.com). Once you have created a new folder in your Archive file, you can drag-and-drop emails from your Easy Mail IMAP Account into the folder you made in the Archive file .
4. You can make a copy of this PST file as a backup on (1) an external hard drive or flash memory card; (2) your server or (3) on a cloud storage system.
TIP: Make sure that Outlook is CLOSED before attempting to move, copy or renaming .PST files.
WARNING: When moving or renaming an .PST file that is connected to Outlook, you will receive a error/warning message when opening Outlook. You will then need to re-add this .PST file to your Outlook Profile to gain access to the moved archive file (.PST). Alternatively, place the .PST back in the original location with its original file name. 
Overview:
POP and IMAP are 2 methods/protocols to access email.
Do you use more than one device for email (e.g. desktop & mobile)? Then IMAP is your best choice – but watch out for disk over–usage on your hosting account.

If you exceed your hosting account quote, extra charges may be allocated.

Do you download email to only one device e.g. your computer? Then POP is an option.
If in doubt use IMAP
---
Choose the correct incoming email protocol when setting up an email account:
POP 
Port 110
POP (Post Office Protocol) simply downloads email to your computer and then deletes the email from the server. If you access your email on more than one device (desktop, laptop, tablet or phone), your mailboxes will not synchronize. 
Best uses for POP Accounts:
When disk usage on the server needs to be used sparingly.
When emails can be backed up locally on the device(s) and server backups are not as important.
When synchronization of folders from the device to the server and with other devices is not a requirement.
Pros:
If you want to send and receive your emails through one device, a POP account is suitable.

As emails are downloaded and usually removed from the server, you don't risk disk over-usage charges on your hosting account.
Cons:
Data loss is possible if your computer is stolen or corrupted, as the mail is removed from the server. (The EasyMail Restore Backup system makes daily backups which can be used to recover emails, however, only emails available on the server at the time the backup was made can be restored.)
Synchronization of sent emails is not possible. All emails in the sent folder need to be backed up locally.
If you don't use IMAP but would like to store copies of incoming mails on the server, then set up your mail client to leave a copy of messages on the server .
IMAP 
Port 143
IMAP (Internet Message Access Protocol) is the most modern and widely used protocol, which can download AND upload (synchronize) data with the server whereas the POP protocol is a download–only protocol and thus will not be able to upload data to a server. IMAP can synchronize advanced permissions and other folders and is also able to distinguish between already read/opened mail from device to device.
Best uses for IMAP Accounts:
When you want to synchronize / mirror image your account emails and folders with the server and with other devices.
When the increased disk usage that this configuration will consume on the hosting server is not as much of a concern.
When reliance on our Backup system is more convenient than backing up the email account locally. (Kindly remember that our Backup System is not guaranteed).
Pros:
All email and folders are synchronized and stored on the server.

Folder and file directories will appear the same way each time you set up the same account on a different device.
You can switch between your email software and the EasyMail interface at any time and the same emails should still reflect.

If the data stored on your computer is corrupted, formatted or if your computer is stolen your emails will still be available on our server.
Cons:
Your disk usage on the server builds up quickly depending on the volume of emails received/sent.

You will need to continuously remove unwanted emails to control server disk usage.
IMAP–Root Folder Path / Root Document Path
The IMAP Path Prefix is a setting entered into your email software settings that tell the software that it should synchronize ALL of the folders currently active on the server with the device. It is a commonly used setting that when specified, ensures that all folders are effectively synchronized.
The IMAP path prefix is INBOX. Please be sure to enter this in all caps.
This setting can be entered by clicking on "File > Account Settings > More Settings > Advanced" within most versions of Microsoft Outlook. Android devices can specify the IMAP path prefix within the "Incoming Server" settings menu.
The IMAP path prefix is generally pre-configured in most email software packages and on most devices but can be useful when troubleshooting folder synchronization difficulties.
Changing protocols
When changing between protocols you will need to keep the following steps in mind:
Make a local backup of the emails currently on the device– ensuring that if the current protocol is IMAP that the emails being backed up include the full email body content as well as the attachment.
Remove the current account.
Recreate the new account selecting the new protocol.
Import or "drag and drop" the locally backed up emails and folders into the newly created account.
If the newly selected protocol is the IMAP protocol, you will need to allow some time for the newly imported emails to re-synchronized (upload) to the server.
Email Backups
The EasyMail Backup system makes daily email backups, which are kept for fourteen (14) days. All emails on the server at the time of a backup will be available for restore for fourteen (14) days. Should you wish to request an email backup restore, please send an email request to support@compueasy.net for assistance. Please include the following information in your backup-restore request:
The domain name.

The email accounts/folders you would like restored.
The backup date (within the past 14 days) that you would like the above account (s) / folder (s) to be restored from.
If you would like the backup restored and replaced (most popular request) or copied into a separate folder on the server.
Missing Emails
If you have a POP device configured with the 'Leave a copy of messages on the server' option unchecked, emails will automatically be removed from the server after downloading them to your device or software. As such, if you have additional POP or IMAP devices that are configured to send and receive emails to/from the same email account when these devices connect to the server, the emails downloaded by the POP device will no longer be available to download from the server.
The same can be said for POP accounts that are configured to remove copies from the server after (X / 10 / 14) amount of days. If there is another device that synchronizes with the server via the IMAP protocol, when the emails are removed from the server after (X / 10 / 14) amount of days, the IMAP device will reflect this change which will result in the emails "going missing". In this case, the emails will need to be sourced locally on the device connecting via the POP protocol.
SSL (Secure Socket Layer) encrypts messages over the connection between your mail client and the mail server, allowing you to securely send and receive emails.
Note that Let's Encrypt SSL, though enabled for all of our domains, does not allow for SSL mail authentication.
Although your domain may not have its own suitable SSL certificate, you can make use of the server's SSL certificate for authentication. This means that for SSL encryption to work, you need to use the server name for the incoming and outgoing mail servers, instead of the default mail.domain or smtp.domain.
Please contact Comp U Easy at support@compueasy.net for your server name (only if using your domain name does not work).
Set up Email
All mail clients (e.g. Outlook, Thunderbird, Mac Mail) have the option to use SSL. When setting up an email account, make these changes to the default setup:
Choose Use SSL 
Use the server name for both Incoming & Outgoing servers
Use the correct ports
| | | |
| --- | --- | --- |
| | With SSL | Default (non SSL) |
| Incoming POP mail server | server name | mail.domain or pop.domain |
| Incoming IMAP mail server | server name | mail.domain or imap.domain |
| Outgoing SMTP mail server | server name | smtp.domain |
| Incoming POP port | 995 | 110 |
| Incoming IMAP port | 993 | 143 |
| Outgoing SMTP port | 465 | 587 |
To enable SSL for email addresses that are already set up, choose the relevant Troubleshooting Guide and replace the Incoming & Outgoing Server details.
Outlook Server settings:
Thunderbird  Incoming Server settings:
Thunderbird Outgoing SMTP server settings:
We will be renewing our server SSL certificates between 30 June -- 7 July. Following this update, you may receive a prompt in your mail program requesting you to accept the new certificate. You may safely do so. You will also need to ensure your email settings are configured correctly.
Email settings:
Incoming mail settings:

mail.example.com
SSL = on
Port = 993 (IMAP), 995 (POP)
Outgoing mail settings:

smtp.example.com
SSL = on
Port = 465
Make sure you have at least Windows 7 or 8 on your device.
Make sure you have the minimum requirements for Windows 10.
Download the latest version of Windows 10 Media Creation Tool.
Download Link Here: DOWNLOAD W10 MCT
Select Download tool, and select Run. You need to be an administrator to run this tool.
On the License terms page, if you accept the license terms, select Accept.
On the What do you want to do? page, select Upgrade this PC now, and then select Next.
After downloading and installing, the tool will walk you through how to set up Windows 10 on your PC.

If you don't have a license to install Windows 10 and have not yet previously upgraded to it, you can purchase a copy here: https://www.microsoft.com/en-us/windows/get-windows-10.
If you previously upgraded to Windows 10 on this PC and you're reinstalling it, you don't need to enter a product key. Your copy of Windows 10 will automatically activate later using your digital license.

When Windows 10 is ready to install, you'll see a recap of what you've chosen, and what will be kept through the upgrade. Select Change what to keep to set whether you would like to Keep personal files and apps, or Keep personal files only, or choose to keep Nothing during the upgrade.
Save and close any open apps and files you may be running, and when you're ready, select Install.
It might take some time to install Windows 10, and your PC will restart a few times. Make sure you don't turn off your PC.
Comp U Easy does not guarantee that the upgrade will be free (not requesting a licence key), however, we have noticed that Windows does activate Window 10 using step 7.2 above. Please use this method of upgrading at OWN RISK .